| | |
| --- | --- |
| | ist eine Nobelparfümerie. "Located in the heart of the city Vienna, the elegant store of ESBjERG offers the best of the world of cosmetics for over 35 years and connects tradition with a stylish lifestyle." |
| | |
"Inspired by botanicals, the French Countryside and natural history, the gorgeous collections from Michel Design Works enable you to transform a bland room into a special space. Beautifully designed home décor pieces and carefully conceived bath and body products provide amazing finishing touches for your home. Also fabulous gifts for any occasion, the Michel Design Works range is both luxurious and original."
Das Produkt kommt aus den USA.
Das Hauptquartier befindet sich "in the charming town of Katonah, NY." Allerdings wird es dort nicht hergestellt. Die Rückseite der blumenreichen Seifenpumpe gibt Aufschluss über ihren chemischen Inhalt und ihre Reiseroute.
"Made in PRC": Hergestellt in der Chinesischen Volksrepublik. Aber das ist noch nicht alles. Was bedeutet die Adresse von "Logos International" in Bergamo? Dort findet man die Selbstbeschreibung: "Logos International is an independent company specialized in IT Software Systems for the Personal Care Industry." (http://www.logwin.com/about-us/)
Erklärung ist auf dieser Adresse keine zu finden. Aber das Dreieck USA – China – Italien ist doch bemerkenswert. Die Luxusseife US-amerikanischer Provenienz kommt über China und trägt einen Stempel des italienischen "hotspots" von Covid-19. Im März verzeichnete die Provinz Bergamo die höchste Steigerung der Todesrate in der Lombardei: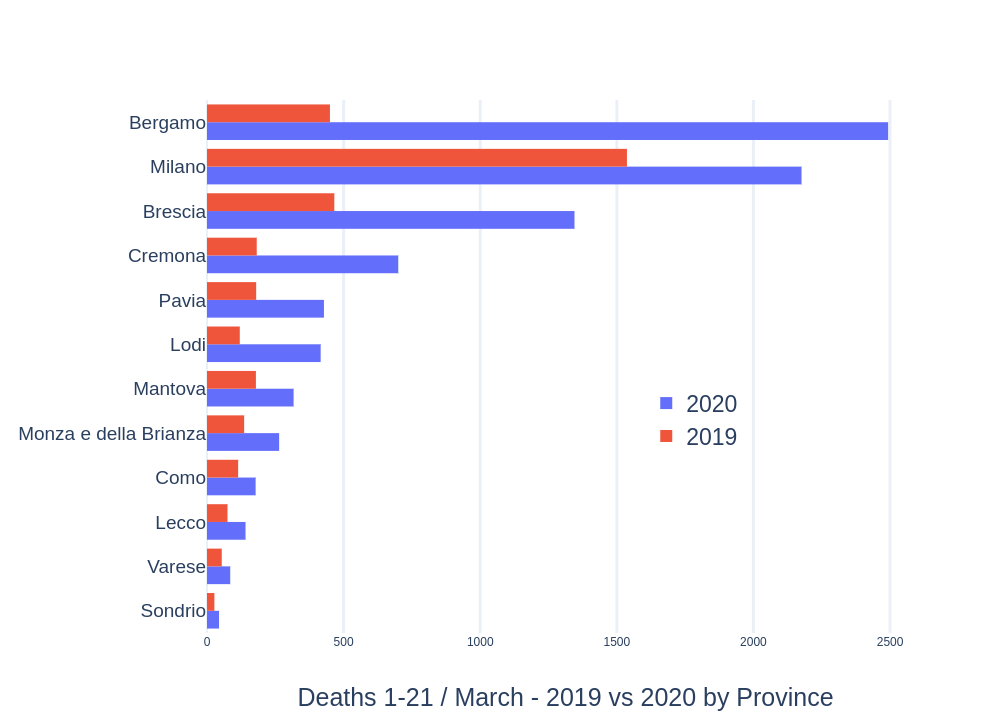 Es ist nur eine Seife, aber die konzeptuellen und materiellen Handelswege, die sie zurückgelegt hat, bis sie in der Wiener City zum Verkauf stand, bilden das Problem ab, das in Bergamo zu beobachten ist. Schwer nachvollziehbare Herkunftsorte, nach ökonomischem Kalkül eng verflochten, Distribution von Konsumartikeln im Handumdrehen, von den banalsten Kleinigkeiten zum Renommierartikel. Die Infrastruktur beruht auf weltweiten Kontakten und ist wie geschaffen zur Verbreitung von Infektionen.
Luxuriöse schäumende Handseife in einem eleganten Pumpspender

Duft: frische Baumwolle mit einem Hauch von Hyazinthe, Apfel und Mimose

DESIGN: Unser Vintage-inspiriertes, modernes Bauernhaus-Design ist lässig, bequem und so willkommen wie eine Frühlingsbrise.

500 ml Sheabutter und Aloe Vera reinigen und befeuchten sanft, sodass die Haut weich und frisch bleibt.

Kombinieren Sie sie mit Seifen, Lotionen, Zeitschriften und Tabletts von Michel Design Works, um ein einzigartiges, persönliches Geschenk zu schaffen, das sicher verwendet und geschätzt wird.