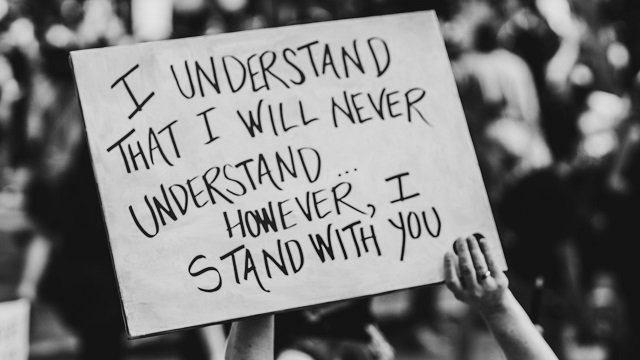 Ludwig Wittgensteins Tractatus logico-philosophicus legt genau fest, wie sinnvolle Sätze auszusehen haben. Am Ende führt das zum bekannten deadlock: Man kann Sätze über Sätze nicht gleichzeitig verbieten und das Verbot in Sätze fassen. Viel ist über diese Dialektik geschrieben worden. Eine Bemerkung Pierre Hadots in einer Publikation aus 1959 eröffnet eine ungewohnte, überraschende Perspektive. Sie passt gut zu den Gedanken der vorigen Einträge in diesem Blog. Wittgenstein kann sich im Prinzip keine Scheinaussagen über das Verhältnis von Sätzen zur Welt erlauben. Doch er bricht seine eigenen Vorschriften. Er übertritt das Gebot, auf dem sein Buch aufgebaut ist.
Le parallélisme étroit entre monde et logique trahit l'idée de l' insurmontabilité du langage. Nous ne pouvons exprimer le réel autrement que sur le modèle de notre langage. [ref]Hadot, P. "Réflexions Sur Les Limites Du Langage (A Propos Du Tractatus Logico-philosophus De Wittgenstein)." Revue De Métaphysique Et De Morale (Paris, France : 1945) 64 (1959): 469. Web. S. 479[/ref]
Hadot spricht von Verrat, nicht von Übertretung. Die Parallelität zwischen Sachverhalten und Sprache zu thematisieren, bedeutet in seiner Lesart, der vorgegebenen Festlegung untreu zu werden. Wittgensteins Regelverstoß erhält einen moralischen Beigeschmack. Die Leiter wegzuwerfen ist der Preis der Übertretung. Sie hatte zum Ziel, die rechte Sicht der Welt zu zeigen, sie büßt zuletzt dadurch, dass ihr nur das Schweigen bleibt.
Cora Diamon hat die Verschachtelung der Sprachebenen genau bezeichnet:
To want to understand the person who talks nonsense is to want to enter imaginatively the taking of that nonsense for sense. [ref]Diamond, Cora. (2000): The New Wittgenstein ; Ed. by Alice Crary …, London [u.a.], 2000, S. 149. Print. S. 157[/ref]
"I understand that I will never understand …" (die Schrifttafel im Eingangsfoto), sagt beides. Eine Fähigkeit zu verstehen bekennt ihre Unfähigkeit, etwas zu verstehen. Ihr fehlen die Worte. "However, I stand with you!" Die Wortlosigkeit, so könnte man den double bind beschreiben, ist nicht das letze Wort. Sich auf verbotenes Terrain zu wagen, sagt Hadot, ist produktiver Verrat. Anerkennung, wo Anerkennung versagt ist. So gesehen ist Wittgensteins Gebot des Schweigens Einladung zum Verrat. Denn es provoziert die Frage, unter welchen Bedingungen man in diesen ausweglosen Zustand geraten ist.