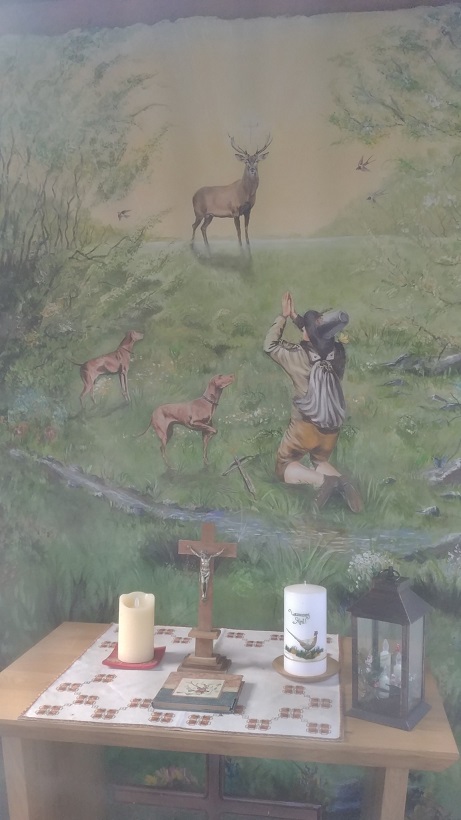 In one previous blog post, Herbert Hrachovec conducted a careful analysis on moving away from the visible domain, based on Mona Haydar's account of wearing a Hijab as spiritual practice. This was definitely more substantial than what I did earlier when suggesting an isomorphism between a.) Hijab for protecting the body and b.) closed borders for national security. Both might be characterized by a resistance against their assets (or even their "essence") being consumed or threatened by others. In contrast, Herbert starts with listing possible ways of resistance to globalization and consumer society and then highlighting one speciality when taking the Hijab as a spiritual practice:
Haydar's "act of resistance" is primarily directed away from the body. "I am so much more than just a body." (M.H.) Not "just a piece of meat walking around in the world for anybody to consume." (M.H.) It's not just frantic economics that is at stake here. This particular sign of resistence, Haydar's hijab, indicates an extra-physical realm.
This extra-physical realm, in the words of Haydar is "a soul, that is ineffable that lives inside of me". How to point towards something ineffable? Herbert: "Using a tangible tool like the head scarf to mediate a dramatic switch to an intangible insight".
I am finishing the year of this blog with something unfinished: This posts adds three further positions/techniques/examples for giving clues that relativize the importance of the effable. May they be impulses for 2019.
---
1. Emptiness (Representing Non-Content)

No picture nor word can exhaustively express active visions. That's why the city Horn in Waldviertel in Austria, Niederösterreich,  presents the vision and utopias of the city by "showing nothing" at the marketing signs next to the street.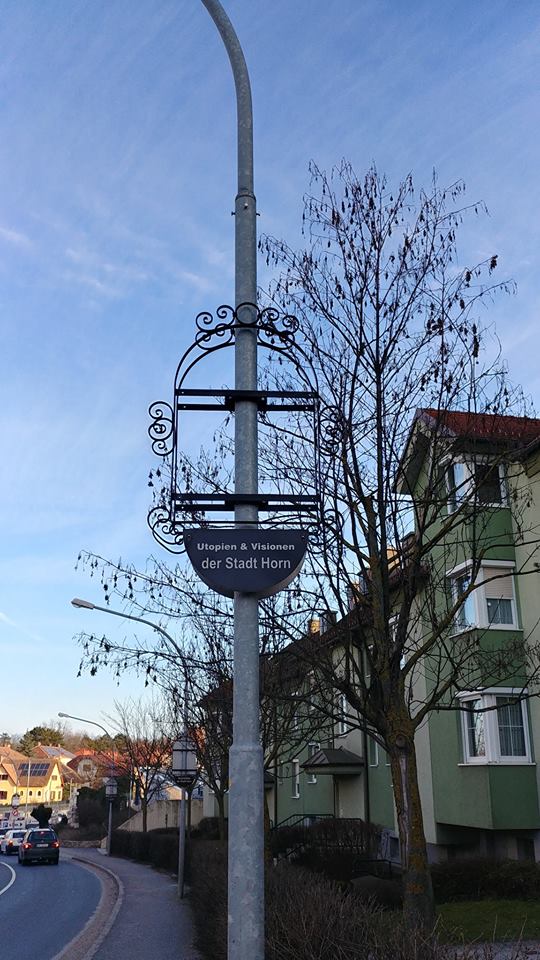 Remember Horn! This city is on a mission!
---
2. Masks (Singularisation)
The art figure Antifuchs has applied another technique to relativize the domain of the visible: masking, blackening, and triangles.
A young woman with blond hair: her face covered by a black fox mask. In her recent single "Baklava & Bitches" she sings about "the one that counts" and creates an alternative and a strong contrast and hierarchy between the sweet singularity (in this case, identified by oneself) and the many others (in this case pejoratively named). Such a contrast is not only typical of rap music but is also a general pattern of christianity (the perfection of god vs. the fallible humans), or as Alain Badiou would put it, Ontologies of presence:
"Bin ich eine von vielen für Dich, oder bin ich die Eine, die zählt?"
"Am I one of many for You, or am I the One that counts?"

"Du sagst, dass ich die Eins bin, das Problem sind Deine side chicks"
"You claim that I am the One, the problem are Your side chicks"
The structure of the triangle (except the equilateral triangle) requires a single edge at the top, and the other edges at the bottom, or more general: One edge opposed to the others.
---
3. Mathematics (thinking of infinity & multiplicity)
What sets Badiou apart from Platonism and Christianity to relativize the importance of the effable is that he does not set an esoteric knowledge or another form of presence at the core of his ontology, but rather thinking of multiplicity using mathematical thoughts.